Don't Take the First Offer the Insurance Company Gives You
March 28, 2023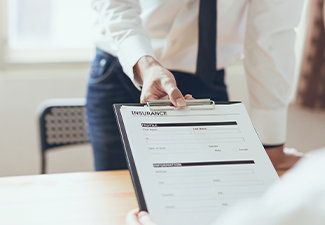 After filing a personal injury claim, you may be tempted to accept the first settlement offer that is presented to you by the insurance company. However, it is important to remember that this initial settlement offer is almost always a lowball offer and should not be taken as your final answer.
Our personal injury attorneys at Ratton Law Group PC can help explain why you should refuse the first settlement offer in order to ensure that you get fair compensation for your injuries. We represent individuals who deal with insurance companies in and around Detroit, Michigan.
The Insurance Company's Possible Responses to Claims
When handling personal injury claims, insurance companies most often use one of these two tactics:
Delaying responses (avoidance) in the hopes that claimants will give up on their claim; or
Submitting a quick but unfair settlement offer in the hopes that claimants will accept what they are offered before they understand the actual worth of their claim.
These two tactics allow insurers to reduce payouts and save money. In some cases, they may even deny valid claims altogether. If you are dealing with an insurance company that uses delaying tactics, offers a lowball settlement, or engages in other bad-faith insurance practices, contact a skilled attorney as soon as possible to protect your rights.
Reasons You Should Refuse
In most cases, the claimant's best strategy is to refuse to accept the insurer's initial settlement offer and negotiate for a better deal:
The offered amount is most likely less than you deserve. First of all, the initial settlement offer from an insurance company is almost always a lowball amount. Insurance companies are businesses like any other, and they want to pay out as little as possible when settling a claim to protect their bottom line. While every case is different, it is safe to say that the insurer's first settlement offer will not be their highest or best one. The first offer will most likely not include all of your medical expenses or other financial losses related to your injury. Furthermore, the first offer may not include compensation for potential future losses such as lost wages due to missed work days or physical limitations caused by your injury.

You may not have accurately assessed your damages and losses yet. When filing a personal injury claim, accurately assessing your losses can be a challenge. It is easy to overlook costs such as ongoing medical bills, lost wages due to time off work, rehabilitation costs, future medical expenses related to your injury, and more. Therefore, by refusing to accept the insurance company's initial settlement offer and seeking help from a qualified attorney who can accurately assess your losses resulting from an accident or injury, you can ensure that everything has been taken into consideration in order for you to receive maximum compensation for your claim.
In most cases, it is best to wait until you reach your maximum medical improvement (MMI) in order to understand your cumulative expenses and future losses, which could potentially increase the amount of compensation you receive from an insurance company. Reaching your MMI means that your condition has improved as much as it is going to, which makes it easier to calculate how much your case is worth to ensure that you are settling for a fair amount.
How Do I Decline the Insurance Company's First Offer?
Many people worry that they will be left with no compensation whatsoever if they decline the insurance company's first offer. However, that's not how it works. Treat the insurer's first offer as the starting point of negotiation in your personal injury case.
If you do not accept the initial settlement offer made by an insurance company, it is important to contact an attorney who specializes in personal injury law so they can help you with preparing a counteroffer and negotiating with the insurance company until you reach a favorable agreement. Your attorney will also help protect your rights and ensure that all paperwork is filed correctly and on time so that nothing holds up your claim unnecessarily.
Protecting Your Rights Every Step of the Way
Refusing an insurance company's initial settlement offer may seem counterintuitive, but there are numerous reasons why this could ultimately benefit you and help you obtain maximum compensation for your losses resulting from a personal injury claim. If you are not sure whether you should accept or decline the insurer's first offer, schedule a free consultation with our attorneys at Ratton Law Group PC. We can help you understand your best course of action.