Small Firm Feel,
Big Firm Results
Experienced Litigation & Legal Services
Experienced Litigators Serving
Detroit, MI and the Great Lakes Region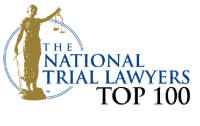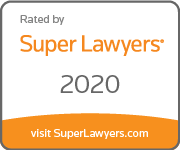 Ratton Law Group PC
About the Firm
Whether you're going through a divorce, recovering from an accident, trying to prove medical malpractice, or have been charged with a criminal offense, facing a legal issue alone can be incredibly stressful. The attorneys at Ratton Law Group in Detroit, Michigan, will stand with you and for you in challenging times. With a unique combination of medical and legal training, our firm offers comprehensive, compassionate, and competent representation for all our clients.
REACH OUT NOW
An Uncommon Practice
Unique Experience Working for You
Client-Centered Service
Our firm focuses on building close relationships with our clients. We will learn the details of your situation and work with you to pursue a peaceful and favorable resolution to your case.
Aggressive Litigation
We are a litigation firm. That means we take your case to court and don't back down from a challenge. We believe our clients are worth fighting for and will argue aggressively on your behalf.
Specialized Background
With education and training in the medical field, our attorneys are knowledgeable and specially equipped to represent you and your interests in medical malpractice or personal injury cases.
Counsel You Can Trust In Difficult Times
When faced with a life-altering event, our team of experienced, knowledgeable attorneys can help you navigate your new reality.
At Ratton Law Group, we've seen how helpful financial compensation can be when dealing with injuries, whether sustained through auto accidents or physician negligence. Nothing can fully take away the pain you suffer, but you may be entitled to compensation for the damages you've endured. Recovery is often accompanied by costly medical bills.
Working with veteran litigators can help you pursue the financial restitution you need to cover these costs, as well as compensate you for your injuries. With attorneys educated in both the healthcare and the legal fields, you will have a team with a unique perspective working on your case. If you are in the Great Lakes Region and you or a loved one has received a misdiagnosis, improper medication, or been injured by surgical error or other medical malpractice, Ratton Law Group will work to hold the responsible party accountable.
In cases involving personal injuries — including those suffered in auto or motorcycles accidents — Ratton Law Group PC will stand by your side and fight for you. Dealing with insurance companies to obtain compensation in the midst of recovering from injuries can be overwhelming, but you don't have to face them alone. As your dedicated attorneys, put us to work on your case and we will work toward a positive outcome.
If you're facing a criminal charge, going through a divorce, or battling over child custody arrangements, Ratton Law Group PC will fight for fair treatment for you throughout the process. These situations can be the source of emotional and financial stress, but having a qualified attorney in your corner will take the legal burden off your shoulders.
Offering dedicated legal services, from medical malpractice and personal injury to family law and criminal defense, Ratton Law Group will stand with and for you. Reach out to our firm in Detroit, Michigan, and schedule a free consultation.