What Happens When a Loved One Is Killed by a Drunk Driver?
Sept. 14, 2023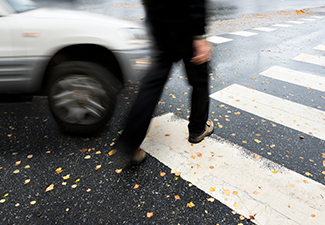 Losing a loved one can be more than devastating. It can become even more traumatic when a loved one dies unexpectedly. When it is a wrongful death situation, not only do you have to deal with the grief and overwhelming emotions associated with your loss, but you also have to deal with the legal issues. However, please do not face this alone.
At Ratton Law Group PC, our personal injury attorneys understand the heartache involved when losing a loved one. We go the extra mile to deliver professional legal counsel with a human touch. Our firm proudly serves injury victims and their loved ones across Detroit, Michigan, and the surrounding areas. Reach out today for the support you deserve.
Filing a Wrongful Death Claim in Michigan
A common misconception is that filing a wrongful death claim is about making up for someone's death. That idea could not be farther from the truth. Filing a wrongful death claim is about seeking fair compensation for the tragic loss and financial struggles, and fighting so that it doesn't happen to someone else. While it is true that seeking compensation does not bring loved ones back, fair compensation helps family members pick up the pieces and move on with their lives.
A loved one's death can take a serious financial toll. Drunk driving accidents leading to death entail hospital bills, medical expenses, funeral costs, and burial arrangements. Please bear in mind that 59% of bankruptcy filings in America result from unpaid medical bills.
That being said, one of the biggest motivations behind filing a wrongful death claim is to hopefully ensure drunk driving accidents do not happen again, especially ones that lead to death. It is about holding those liable for a wrongful death accountable for their actions.
Michigan Statute of Limitations of Wrongful Death Claims
Family members such as a surviving spouse, adult children, parents, and siblings may file a wrongful death claim on behalf of their deceased loved one. Additionally, family members can retain the services of a wrongful death attorney to file the lawsuit.
Families have a three-year window to file a wrongful death claim from the accident date. Filing the claim past the three-year window can automatically cause the lawsuit to be dismissed.
Liability for Drunk Driving in Michigan
There are several parties that can be liable in a drunk driving accident, including (but not limited to) the following:
The driver. The at-fault driver's liability is based on negligence. Negligence involves careless or reckless actions causing a death that could have otherwise been avoided. That is why drunk driving is considered negligent.

Parents. When the driver is a minor, the parents are liable for the personal injuries and material damages caused by the accident. For instance, a parent who authorizes their underage child to drive their car would be liable for the accident's consequences.

An establishment. An establishment such as a restaurant or bar may be held liable if it willingly enabled drunk driving or did nothing to stop the driver from getting behind the wheel.

An employer. An employer might be accountable for wrongful death if the accident occurred in a business vehicle. Moreover, suppose the employer had knowledge of drunk driving in a business vehicle and did nothing about it. In that case, they may be liable by omission.
Dram Shop and Social Liability Laws in Michigan
Michigan law considers that alcohol vendors can be held liable for fatal drunk driving accidents. Any business or establishment owes its patrons a duty of care, which includes refusing to sell alcohol to customers who are clearly inebriated and planning to operate a vehicle.
Claims against establishments must be filed within the two-year statute of limitations. Possible damages generally refer to non-economic damages such as pain and suffering.
Guidance Backed by Experience
At the Ratton Law Group PC, we lead our clients forward with empathy and experience. We know what it takes to protect your rights to recovery and fair compensation. With our combination of medical experience and in-depth legal knowledge, we're more than prepared to guide and support you through your wrongful death case.