The Dos and Don'ts of Pursuing Medical Malpractice Claims
Sept. 1, 2023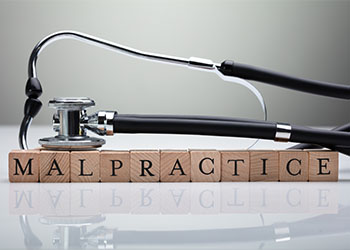 When we place our trust and safety in the hands of medical professionals, it makes it that much more devastating when a preventable accident occurs that results in serious injuries. If you or a loved one has suffered harm at the hands of a doctor, nurse, or other medical personnel, you may be unsure about how to go about seeking fair compensation. By pursuing a medical malpractice claim, you may have a chance to get the resolution you need, but it's important to know what to do and what not to do in such a claim.
At Ratton Law Group PC, our team uses a unique combination of backgrounds in the medical field and extensive legal experience to help individuals and families hold medical professionals accountable for life-altering mistakes. We are ready to hear your story, determine the best course of action for your case, and lead you through each step of the legal process. We proudly serve clients in and around the greater Detroit, Michigan, area. Reach out to us today to schedule a consultation to discuss your situation.
Medical Malpractice Claims in Michigan
Medical malpractice laws can vary from one state to another, so it's important to be aware of some of the specific aspects of the laws on the books in Michigan regarding medical malpractice claims. A few of these specifics include:
The statute of limitations on filing a medical malpractice claim in Michigan is two years from the date of the incident that caused the injury.

A "discovery exemption" exists within this statute of limitations, allowing a plaintiff to file a claim within six months of "discovering" the injury.

Michigan law places a cap on non-economic damages (such as "pain and suffering") that can be awarded in medical malpractice claims.
Other state-specific nuances in Michigan's medical malpractice laws will be discussed with you by your attorney as needed.
The Dos and Don'ts of Pursuing a Claim
When filing a medical malpractice claim, you can avoid unnecessary obstacles and potential pitfalls by knowing the proper way to file your claim and what things you should refrain from doing.
DO Bring Your Claim as Quickly as Possible
As stated above, the general statute of limitations on filing a claim in Michigan is two years from the date of the incident or within six months of discovering the injury or condition that resulted from the incident. Failing to file a claim within the allotted time window could result in losing your opportunity to pursue compensation.
DON'T Sign a Release Without Consulting an Attorney
A healthcare provider or insurance company may try to pressure you to sign a release form or other documentation that could potentially waive your right to seek compensation through legal means. It cannot be stressed enough that you should never sign anything without consulting your lawyer.
DO Obtain Copies of Your Medical Records
Records of your medical history are vital to your medical malpractice claim. Having official documentation of your diagnosis, treatment, and other information will help build your case.
DON'T Argue With Your Doctor About What May Have Gone Wrong
As with many legal matters, you should refrain from having any direct contact with the doctor or other medical professional who is involved in your claim. Leave everything to the legal process and trust your attorney to handle things appropriately.
DO Attend All of Your Doctor's Appointments
When you file a medical malpractice claim, everything you do will be scrutinized by the defendant's legal representation and/or insurance providers. Making sure you continue your appropriate treatment and follow medical orders is key to sustaining your medical malpractice claim.
DON'T Make the Mistake of Thinking You Don't Need an Experienced Attorney
Hiring an attorney with extensive experience in medical malpractice claims is crucial. You need legal representation that knows not only the details of medical malpractice law but also all of the ins and outs of each step of the process.
Compassionate Legal Assistance
When you are facing a difficult physical recovery along with the financial stress resulting from a medical malpractice incident, it's reassuring to know that you don't have to go through this experience on your own. With the help of a skilled medical malpractice attorney, you can pursue your claim the right way while avoiding potential missteps along the way.
If you or a loved one has been the victim of medical malpractice, you have the right to take legal action to seek the financial compensation you need to make things right. Our team is ready and willing to use our experience in both the medical and legal fields to help you put together a strong strategy, file your medical malpractice claim, and see it through to a resolution. If you are looking for help in a medical malpractice case in the greater Detroit, Michigan, area, contact us at Ratton Law Group PC today to schedule a consultation.