Making Insurance Claim vs. Filing Suit
May 15, 2023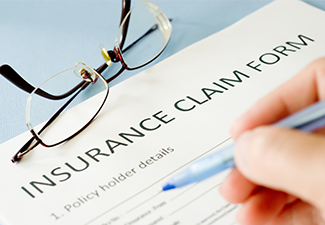 In Michigan, personal injury and negligent accident victims may be entitled to seek compensation by filing an insurance claim or lawsuit. However, both legal options to pursue damages for your injuries and losses come with their benefits and drawbacks. Essentially, filing an insurance claim involves less stress and allows you to settle your case faster. However, you may be able to recover higher compensation and a sense of justice through a personal injury lawsuit.
At Ratton Law Group PC, we're committed to offering compassionate representation and personalized attention to clients in their injury cases. Our knowledgeable Michigan personal injury attorneys can review all of the facts of your case and fully explain the advantages and disadvantages of making an insurance claim or filing a lawsuit. In addition, we will help you decide the best way to proceed with your case and attempt to recover the maximum possible compensation for your injuries and damages.
Our firm, Ratton Law Group PC, proudly serves clients in Detroit and surrounding areas throughout Michigan.
Differences Between Insurance Claims and Lawsuits
As mentioned earlier, making an insurance claim or filing a lawsuit are among the available legal options to pursue damages after a personal injury or accident. An insurance claim – also referred to as an injury claim – is a request by a personal injury victim, accident victim, or policyholder asking the insurance carrier to compensate them for injuries, damages, or losses sustained in an accident. The claimant may file the insurance claim with their own insurance provider or the at-fault party's insurer.
In contrast, a personal injury lawsuit can be described as a civil action or formal legal complaint brought against the negligent party by the personal injury or accident victim. Filing a personal injury lawsuit allows the claimant to sue the at-fault party for their injuries and damages. With this, the plaintiff can seek justice and recover their rightful financial compensation.
Furthermore, making an insurance claim or filing a lawsuit has its benefits and downsides, depending on the surrounding circumstances and facts of your case. Hence, it is advisable that you speak with a seasoned personal injury attorney for proper guidance and to help you make informed decisions.
What Are the Pros and Cons of Filing an Insurance Claim?
Here are some of the pros and cons of filing an insurance claim:
Pros
It is less stressful to file an injury claim.

It helps keep the details of your case private.

There is no need to prove fault or worry about who caused the accident.

It allows you to settle your claims faster.

Filing an insurance claim is quite straightforward, more predictable, and involves less work.

When you file an insurance claim, you will have a clearer indication of what you're likely to receive.

It allows you to save on attorney and legal fees since the process is faster.
Cons
You will be at the mercy of the insurance carrier.

You're likely to receive less than your deserved compensation.

It can be difficult to deal with the insurance carrier and claims adjusters.

The insurer may frustrate you by delaying or undervaluing your claims.

The insurance provider may try to drag out the settlement process.

The settlement may not cover all your damages and accident-related expenses.

Any settlement you accept is final, and you may be unable to seek additional compensation for new injuries or health complications.

Also, you cannot seek punitive damages.
What Are the Pros and Cons of Filing a Lawsuit?
However, if you're unable to reach a settlement with the insurance provider, you may file a personal injury lawsuit. Here are some pros and cons of filing a lawsuit:
Pros
The judge is an objective and neutral third party.

The judge will settle your case with the specified statutes and rules.

The lawsuit allows you to hold the liable party responsible for their negligent or careless actions.

You may possibly get a higher compensation.

You can feel a sense of justice after getting a favorable verdict or fair settlement.

You may be able to receive punitive damages.
Cons
Filing a lawsuit may be costly due to attorney fees and other legal expenses.

You may get less than the initial settlement offer from the insurer.

You may spend a considerable amount of your financial settlement on your case.

You will have the burden of proof and must provide factual evidence.

You may be unable to predict the likely outcome of your case.

It can take an extended period to settle your case.
An experienced attorney can examine the surrounding details of your case and determine the best path to justice for you to pursue.
How Legal Counsel Can Help
Being involved in an accident can be overwhelming and may affect your financial, physical, and mental health. To seek compensation for your injuries, it is important that you understand your available legal options. At Ratton Law Group PC, we're poised and ready to support and represent clients in their personal injury cases.
As your legal counsel, we can work to understand every aspect of your unique situation, carry out a comprehensive investigation, and determine whether to file an injury claim or lawsuit. Also, our trusted legal team will advocate for your best interests and help you pursue fair financial compensation to cover your medical bills, lost income, pain and suffering, and other available damages.
Contact us at Ratton Law Group PC today to schedule a simple case evaluation with reliable personal injury lawyers. Our trusted legal team can offer you the personalized attention, advocacy, and skilled representation you need in your case. We proudly serve clients in Detroit and surrounding areas throughout Michigan.